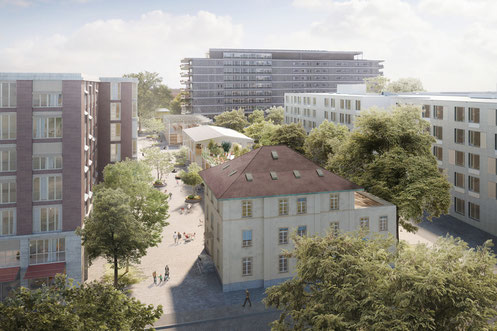 In January and February, we held two public information sessions and one of the most frequent question was, when can we go on a site visit? Well, the time is almost upon us.
On the 30th of April we will take a group of 30 interested individuals on a tour of our future home in the recently vacated Felix Platter-Spital (known locally as the "Schiff"). The tour will give us some early impressions of the neighborhood, window views, and layout of the so called vertical village. It will be fun to envision how we will live as a community between our apartments on the 6th, 7th and 8th floors, finding our way to the common room, shared balconies and rooftop terrace. 
Our next blog will include photos and testimonials from the tour. We hope you continue to follow us.